Have you ever wondered how to cook scallops? Don't be intimidated. Cooking scallops is easier than you might think. Our seared scallops recipe is quick and effortless, leading you to a restaurant-quality meal in under 20 minutes.
In this recipe by Chef Todd Mitgang, the candied tartness of dried apricots compliment the sweet saltwater essense of diver sea scallops.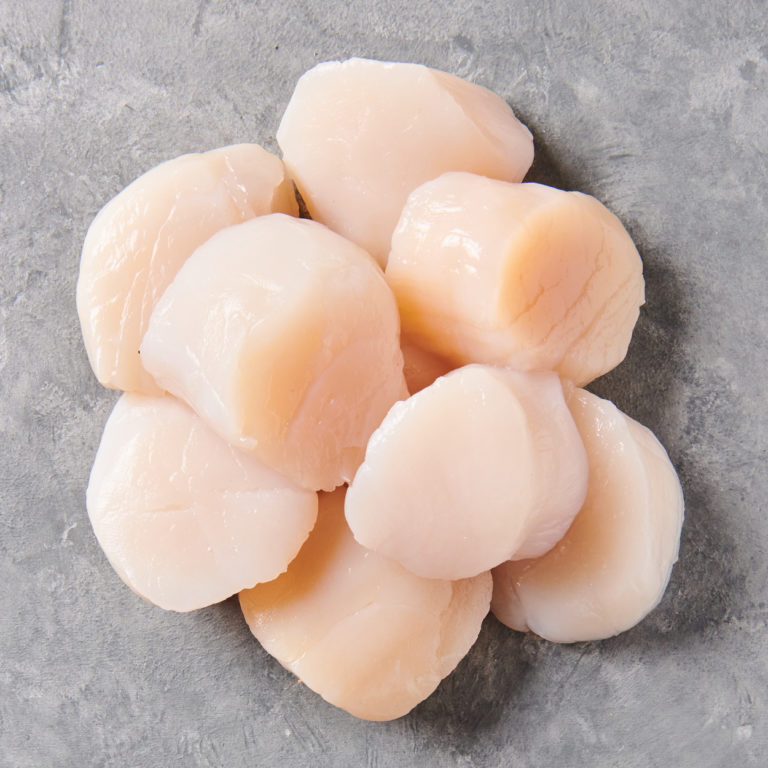 Ingredients:
Diver Sea Scallops
1 pound of fresh U10 diver sea scallops (pat dry)
1 tbsp of canola oil
1 tbsp of butter
Kosher salt to taste
Dressing
.5 cup of dried apricots
.5 tbsp of dijon mustard
.5 tbsp of honey
.5 tbsp of salt
1/4 cup + 2 tbsp of cold water
1/4 cup of extra virgin olive oil
Asparagus
1 bunch of asparagus
1 teaspoon of salt
1 tbsp of extra virgin olive oil
Instructions:
Oven
Set the oven to 500 for the asparagus. 
Apricot Vinaigrette
Place all of the ingredients for the dressing–except for the extra virgin olive oil–in a blender.
Blend on high until the ingredients are blending smoothly.
Set the blender to low and add the extra virgin olive oil until. Blend slowly until all oil is incorporated into the dressing.
Once the dressing is made, set aside.
Asparagus
Trim the woody ends of the asparagus, about 1 inch from the bottom. 
Coat the asparagus with extra virgin olive oil.
Add salt and fresh black pepper to taste.
Place on a baking tray lined with aluminum foil and put in oven.
Cook the asparagus at 500 for 10 minutes.
Diver Sea Scallops
While the asparagus is in the oven, you'll have ample time to sear the scallops.
On the stove, heat a pan at medium-high.
Season both sides of the scallops with salt and pepper.
Add the canola oil to the hot pan and place the scallops inside.
When the scallops begin to brown at the bottom edges, add the butter to the pan. Cook 1 minute.
Use tongs to turn the scallops upside down in the pan. Allow to cook until the edges caramelize.
Turn the heat off and let the scallops sit in the pan for 1 more minute.

To Plate
Place the asparagus down on the plate and sauce with the vinaigrette.
Place the scallops on top of the asparagus.