Upper West
428 Amsterdam Avenue
New York, NY 10024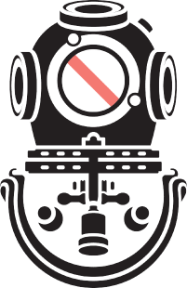 Midtown
945 second avenue
new york, ny 10022
Local. Sustainable.
Restaurant-Quality Seafood To Cook At Home
Sourced by Crave Fishbar, New York City's
First 100% Sustainable Seafood Restaurant
Sustainable because we give a shuck
Crave Fishbar—NYC's first 100% sustainable seafood restaurant—is home to the #Oystergram Happy Hour, NYC's best oyster happy hour deal. At home in Midtown East and the Upper West Side, we serve creative seafood in an upscale neighborhood setting, complete with warm hospitality. Global flavors and innovative preparations highlight our sustainable seafood, heritage meats, and organic produce. Our raw bar features a daily selection of east and west coast oysters, sometimes up to twenty varieties each night. For business dinners, special occasions, and dining out just-because, we're here to serve you a sustainable and memorable meal.
Check out our sister restaurant, TacoVision, located a few blocks away from Crave Fishbar Midtown. Equally inspired by Mexico City street food and NYC spirit, TacoVision channels the transcendent power of creative tacos and agave spirits, with one of the largest mezcal and tequila selections in Manhattan.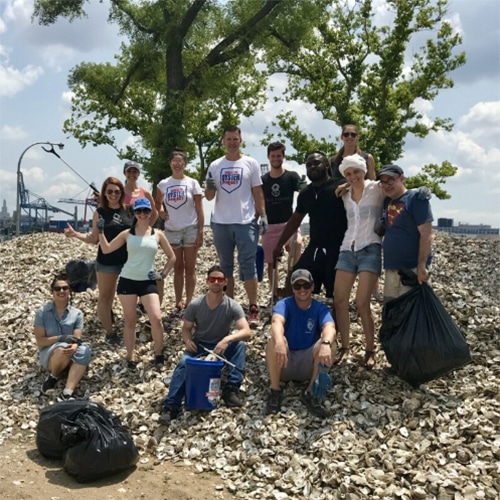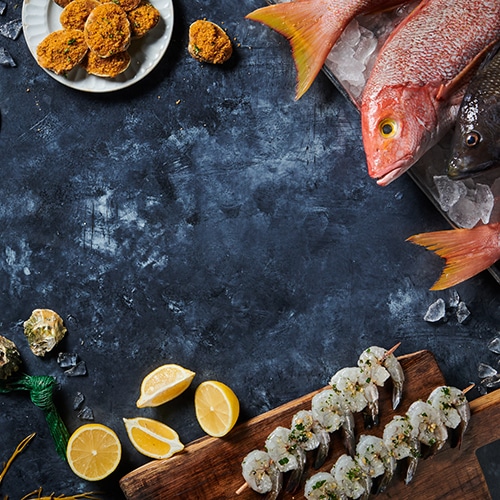 Led by Chef Todd Mitgang, the Crave Fishbar Market is an online source for local and sustainable seafood. When the Coronavirus pandemic forced our restaurant to close temporarily, Chef Todd and managing partner Brian Owens sought a new way to connect with the local community. By opening a online market, we are able to provide the same fresh, restaurant-quality seafood to the public for our customers to enjoy at home. With over fourteen years of sourcing expertise and longstanding partnerships with local fishmongers and shellfish farmers, the Crave Fishbar Market takes the guesswork out of purchasing high-quality, delicious seafood.
Our Commitment to
Sustainability
We are serious about sustainability. Before adding an item to our menu, we consider the population of that species, the harvest method, and any environmental impact. We ethically source all our items; wild-caught fish come from fish stocks that are not endangered, and all fish from aquaculture is responsibly farmed. Our menu items are Monterey Bay Aquarium Seafood Watch best choices or good alternatives only.
Read more about our approach to sustainability in the Crave Fishbar Guide to Sustainable Seafood.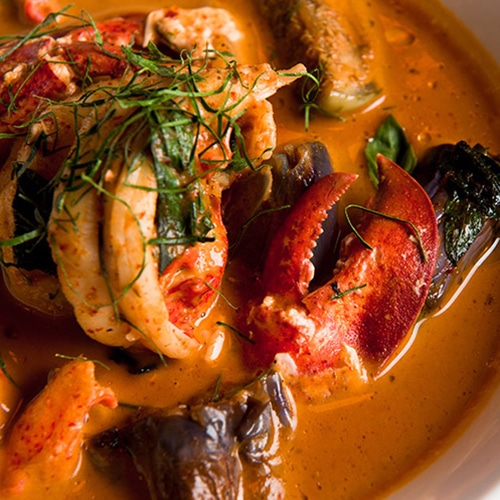 To strengthen our mission, we've partnered with some of the most respected names in sustainable seafood and ocean science. Soon after opening Crave Fishbar in Midtown East, we became the first New York City restaurant partner of the Monterey Bay Aquarium. After MBA evaluated our menu and sourcing practices, we became NYC's first 100% sustainable seafood restaurant. We also partner with the James Beard Foundation's Smart Catch, a chef-driven program committed to promoting sustainable seafood. Chef Todd Mitgang is an ambassador for the Seafood Nutrition Partnership, a national nonprofit with a mission to promote a healthy, seafood-inclusive diet. In 2015, we became a Certified B Corporation–joining just a few other restaurants worldwide in achieving this status. This certification is one of our proudest achievements. Being a certified B Corps solidifies our commitment to using our business as a source of good for our community. As part of our community outreach, we work with the Billion Oyster Project to help restore New York's oyster reefs.
In addition to the big names, we also partner with the local fishing communities and shellfish farms in the New York area. Our longstanding relationships with the local seafood community enable us to provide the fresh, sustainable, and local seafood you've come to expect.
This error message is only visible to WordPress admins
There has been a problem with your Instagram Feed.
Located on the second floor, our private room in Midtown is an ideal setting for any event. The space accommodates up to ninety guests for a cocktail-style reception or up to fifty for a seated function. Lofty with a skylight, exposed brick walls, and french doors that open to a private, heated balcony, the space is "four walls and a door" private, complete with a bathroom, full bar, separate music system, wifi, and audiovisual capabilities. A private reservation includes complimentary use of the HD projector and 108" drop-down screen. In the Octo Room, every detail may be customized, from the floor plan, down to the party's soundtrack and level of lighting.
The Octo Room is available for all private events including wedding ceremonies and receptions, corporate functions, cocktail parties, birthday parties, showers, and more.
For smaller groups of ten to twenty-five, semi-private reservations are available.
Upper West Side Mezzanine:
The mezzanine dining room is an intimate space for events. Located in the back of our Upper West Side restaurant, the space has a private atmosphere with a semi-private entrance, connected but distinctly separate from the front dining room. The room includes custom floor plan options, a fireplace, bathrooms, wifi, and HD projector with a drop-down screen. Accommodating up to fifty seated and seventy standing, the mezzanine is suitable for all kinds of events, from family parties to corporate functions.
For larger parties of up to 150, the Upper West Side restaurant is available for a full buyout. The front raw bar room, along with our mezzanine, hosts up to eighty seated and 150 for a reception-style party. A full buyout includes access to our bar and raw bar, high-top tables, and a customizable sound system.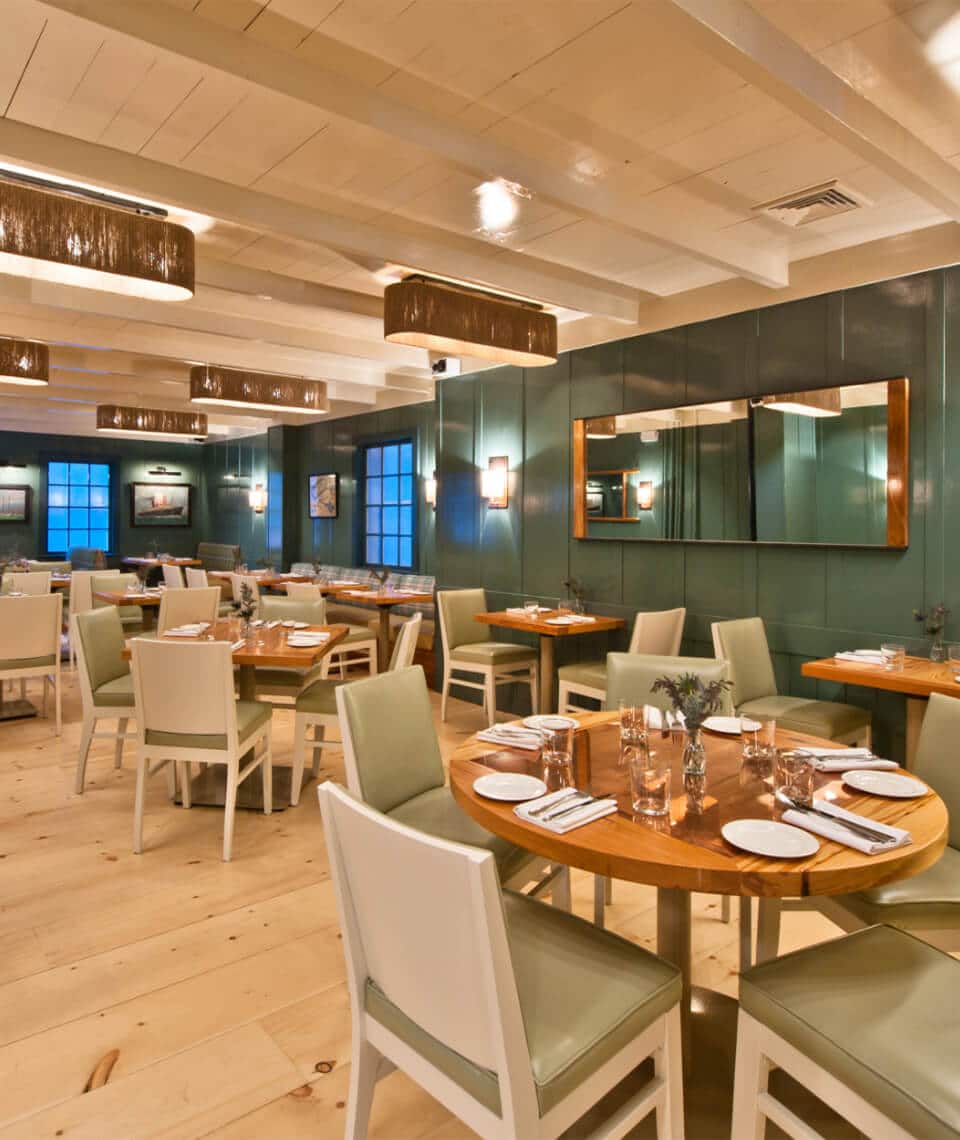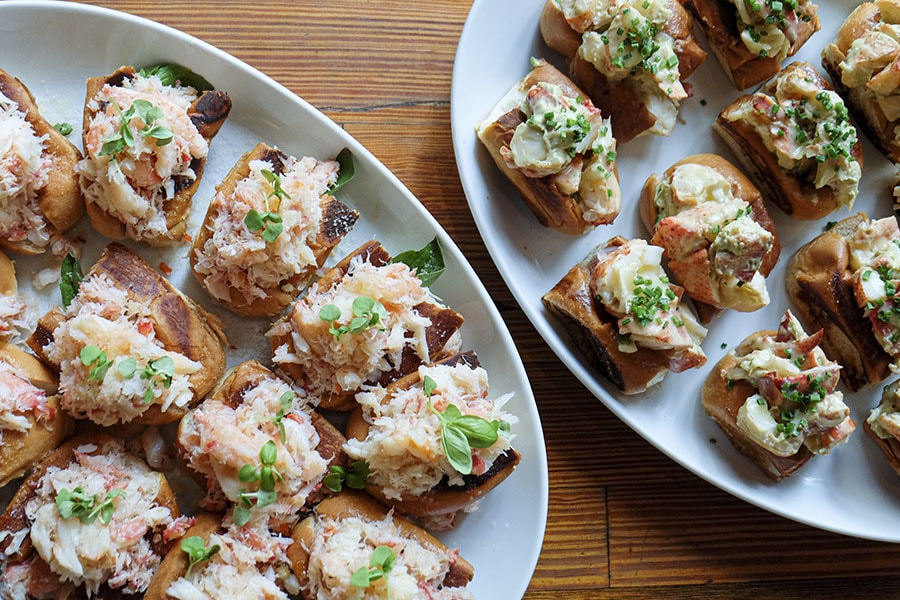 When our restaurant guests began calling with catering inquiries, they wanted options that were healthy, delicious, and sustainably sourced. We've created a catering menu that's full of crowd-pleasing options, perfect for office luncheons or parties at home.
Whether you need a catered lunch dropped off at your office, or our professional staff to set up, serve, and clean up, we're here to deliver the same great Crave Fishbar experience to your offsite function.