The Faroe Islands Salmon Filet is a staple on our restaurant menu. Chef Todd has prepared the Faroe Islands salmon filet in a variety of ways, but when it comes to recommending an easy-to-cook sheet tray recipe that's both tasty and healthy, this preparation is an easy choice. Loaded with omegas, healthy fats, and plenty of brain-powering goodness, this dish is as good for you as it tastes. While we've served it using the Faroe Islands salmon, the recipe also works great with our Ora King salmon, too.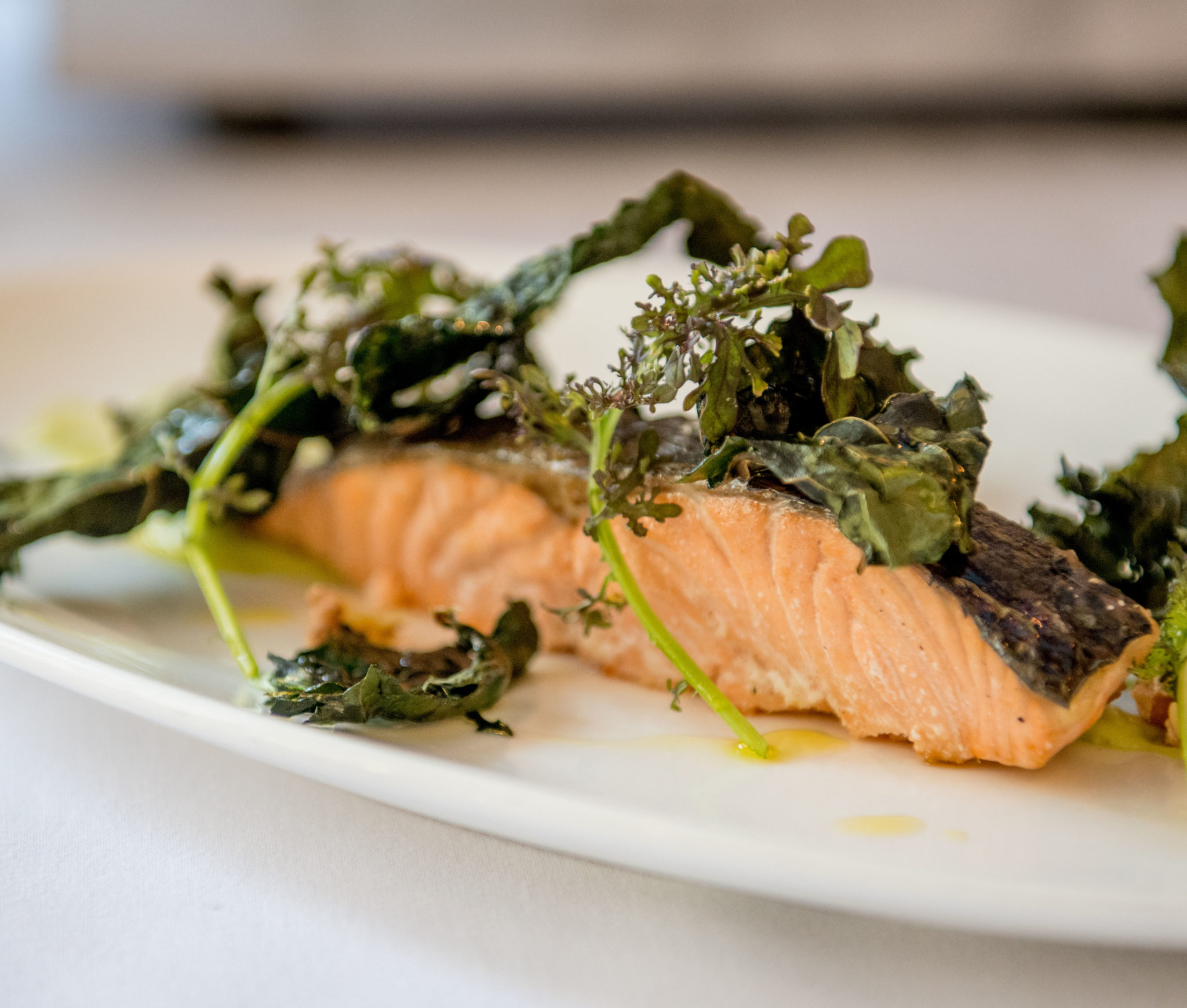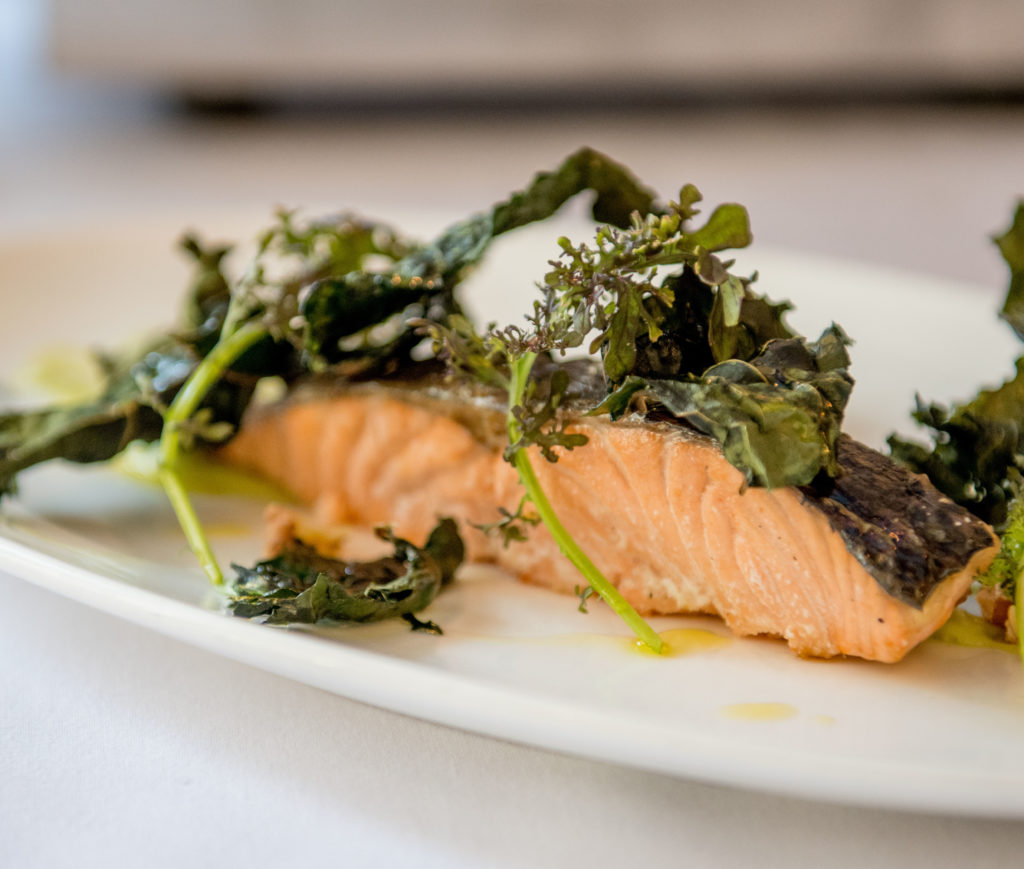 Ingredients:
4 pieces of Faroe
Islands organic salmon or Ora King salmon
2 bunches of Tuscan kale
2 avocados (keep 1 for after the vinaigrette is made)
1 tablespoon of dijon mustard
1 tablespoon of agave
1 small shallot, peeled
1 clove of garlic, peeled
1/2 of a serrano chili (optional)
4 sprigs of cilantro
1 lime, juiced
1/2 cup of cider vinegar
1 tablespoon of kosher salt
1 1/4 cup of extra virgin olive oil
1 cup of walnuts
Kosher salt
Additional extra virgin olive oil
Additional cilantro for garnish
Instructions 
Oven
Set your oven to 400 degrees and allow it to preheat.
Kale
Remove stems and rough-chop kale into two inch pieces.
Mix lightly with extra virgin olive oil and season with salt. 
Walnuts
Toast walnuts on a sheet tray in the oven for four minutes.
Once cooled, chop the walnuts.
Avocado Vinaigrette 
Place all the ingredients in the blender, except for oil and one avocado.
With the blender running on high, add olive oil until everything is combined.
Cut the second avocado into small pieces and mix together with vinaigrette, set aside.
The Main Event 
Season the salmon with extra virgin olive oil and kosher salt to taste.
Place the salmon on a sheet tray and spread the kale around the salmon.
Bake at 400 degrees for 10 minutes.
To Plate 
Place the salmon on a plate and spoon the crispy kale to its side.
Spoon the vinaigrette as you see fit or serve it on the side.
Garnish with toasted chopped walnuts and sprigs of cilantro.