When our restaurant guests began calling with catering inquiries, they wanted options that were healthy, delicious, and sustainably sourced. We've created a catering menu that's perfect for office luncheons and parties at home, full of creative and crowd-pleasing options.
Whether you need a catered lunch for your office to be dropped off, or our professional staff to set up, serve, and clean up, we're here to provide the same great sustainable fare for your offsite group.
Good for the environment and the body.
Our menu is bursting with omega-3's and heart-healthy options like salmon from the Faroe Islands and barramundi, a superfood that's also super sustainable. We have gluten-free options at the ready. Vegetarian choices include the crowd-pleasing Homemade Cavatelli and Quinoa Cauliflower Bowl. Burgers, salads, and simply grilled fish–we have something to please every palate.
In partnership with the Monterey Bay Aquarium and James Beard Smart Catch Program, you can rest assured that every order is as environmentally conscious as it is delicious.
Elevate your next office or off-site gathering with our mobile raw bar. Our team of master shuckers is available to expertly open oysters on-demand at your event. We offer drop-off options from our raw bar, including a variety of east and west coast oysters, colossal shrimp cocktails, lobsters, ceviches, and everything in between.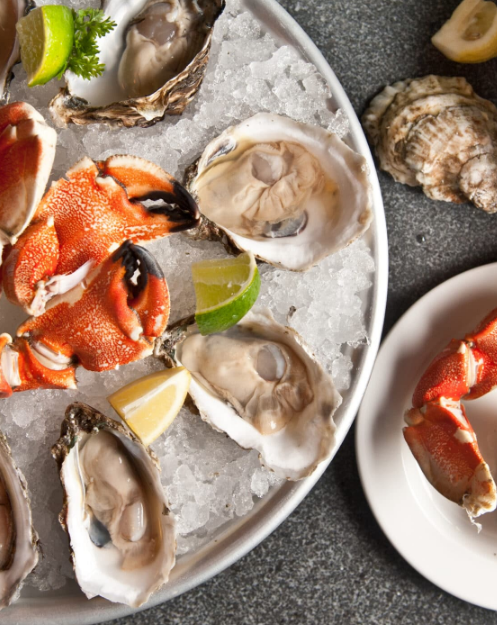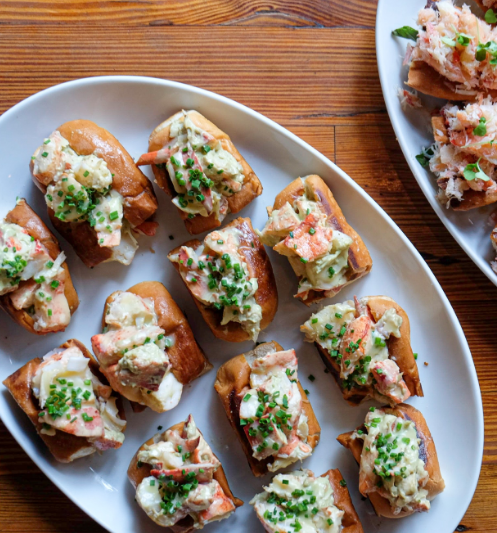 NYC's Best Office Catering
On-time delivery for your next meeting or corporate gathering.
Let us do the work for you. We make it easy, from the initial order to the completed delivery. Our in-house catering team is available to assist with menu selection each step of the way. Or, get your order underway immediately with our online ordering via Caviar catering.
24-hour advance notice is appreciated but we will do our best to accommodate your request. For pick-up catering within 24 hours, please reach out to us directly at
646.895.9585
x106 or
[email protected]
. We have a $75 order minimum for all deliveries. There is no minimum for pick-up catering.