A step-by-step guide to cooking a whole fish in the oven or on the grill.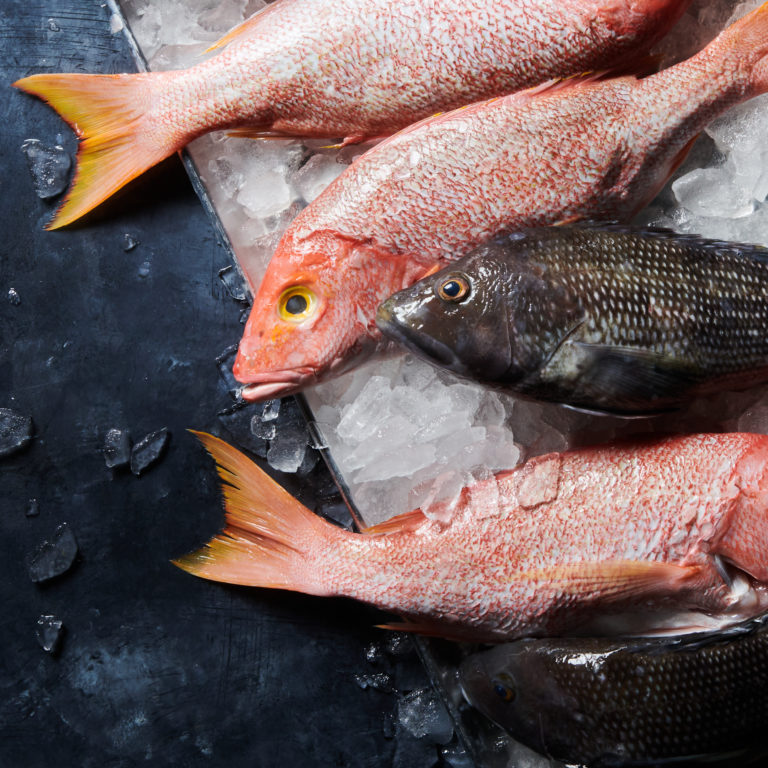 Buying a Whole Fish
Our Crave Fishbar Market menu offers two whole fish: branzino and red snapper. We source your seafood early on the day your order is scheduled for fulfillment, sending your fish straight from the dock to your home. By limiting the steps in the supply chain, we're ensuring your fish will be as fresh as can be.
And of course, you already know when you shop with us, your seafood is guaranteed to be sustainable.
Ingredients for Roasting a Whole Fish
Red snapper in particular can hold up to an array of strong flavors, from citrus to chiles to tropical fruit. In this preparation, we're working with classic ingredients that will highlight the fish's flavor.
Olive Oil: to coat the outside of the fish before roasting.
Citrus: round slices of lemon and orange to stuff inside the fish. Chef Todd recommends slicing the oranges very thin.
Garlic: fresh and thinly sliced.
Lemon Thyme: fresh strands of this aromatic herb will enhance the fish's flavor.
Salt and Pepper: to taste.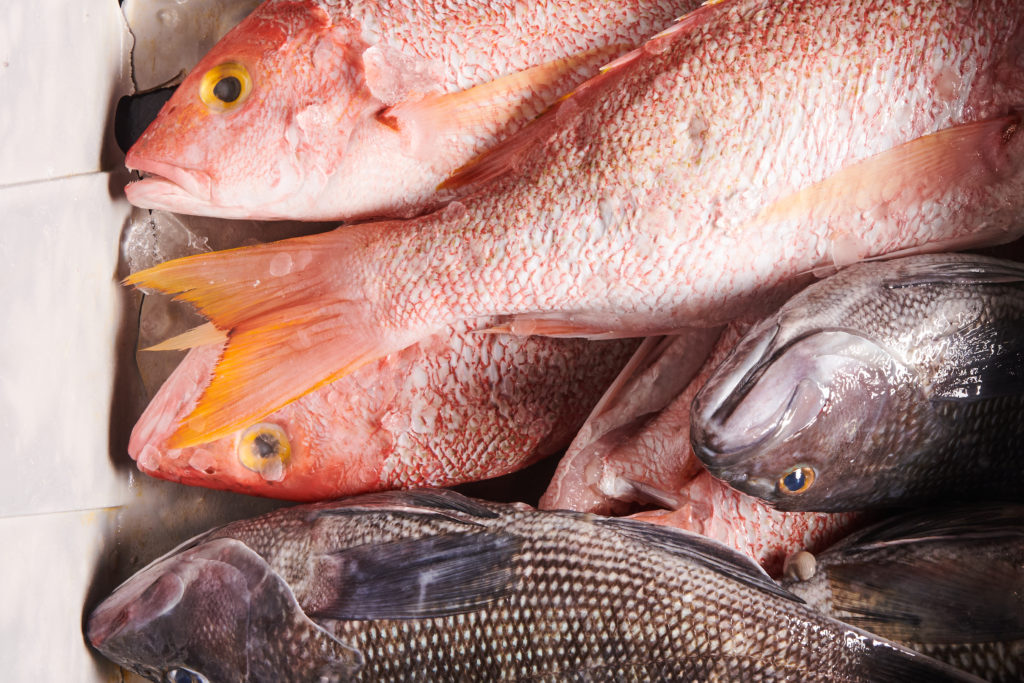 Prepping a Whole Fish for the Oven or Grill
Your whole fish will be ready to cook on arrival, already scaled, gutted, and ready for your grill or oven. 
Pat the fish dry with a paper towel. 

Score the fish. Using a sharp knife, cut slits across each side of the fish, just deep enough to cut through the skin.

Using a pastry or silicone brush, coat the fish with olive oil on both sides. (Hint: if you don't have a pastry or silicone brush, the next best option is to pour olive oil into a small bowl and apply with a paper towel.)

Stuff the inside of the fish with lemon rounds, thin orange slices, garlic, and lemon thyme. Use a toothpick to close the cavity.

Season the outside with salt and pepper to taste.
That's it! Your whole fish is now ready for the oven or grill.
How to Roast a Whole Fish in the Oven
Set your oven to 400. 

Once you've prepped your fish, place the whole fish on a baking tray lined with aluminum foil. 

While cooking times vary, a fish weighing 2.5 – 3.5 pounds will need about 10-15 minutes in the oven (less time if the fish is smaller). 

The fish is done when it flakes easily with a fork.

We recommend a squeeze of fresh lemon juice. Serve immediately. 
How to Grill a Whole Fish
Pro tip: Chef Todd recommends using a grill basket when cooking a whole fish on the grill. A grill basket will make it easier to turn the fish over.
After preparing your fish, lay the fish on the grill over high heat.

Cook for 5-7 minutes and turn the fish over. 

Cook on the second side for the same amount of time. 

Add a fresh squeeze of lemon and serve immediately.