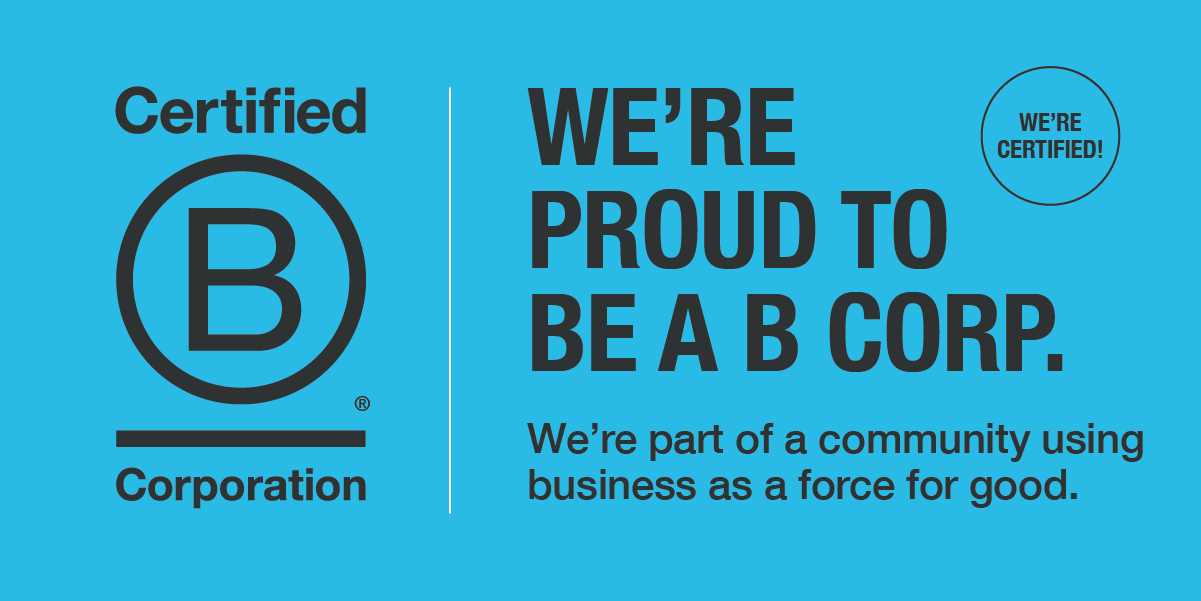 When co-owners Brian Owens and Chef Todd Mitgang opened Crave Fishbar in 2012, they built a business that reflected their values: sustainability, community, and transparency. We've never done business purely for profit. This begins with serving sustainable seafood and extends to the community we serve, the team we employ, the vendors we partner with, and our daily operations of welcoming guests into our restaurants like family.
We're on a mission to do business better. That's why we've allied with several like-minded entities, like the Monterey Bay Aquarium and James Beard Foundation's Smart Catch. But there's one lesser-known partnership that has evaluated every facet of our business: the Certified B Corporation. 
The B Corp Certification is unlike any other business evaluation in the world. It's rigorous and becoming certified in 2015 was one of our biggest achievements. As we've celebrated our status throughout the years, we've answered a pretty common question: What is a Certified B Corp?
To answer that question, we'd like to invite you in for a closer look at how we operate Crave Fishbar and show you why being a B Corp is such a big deal. 
What is a Certified B Corp?
Being a Certified B Corp is all about using business as a source for good. When a business becomes certified, it is meeting the highest standard of verified social and environmental performance, public transparency, and legal accountability to balance profit and purpose.
Striking this balance isn't a theory. Certified B Corps are legally required to prove their efforts across five categories: community, customers, governance, environment, and employees, and to publicly report their evaluation.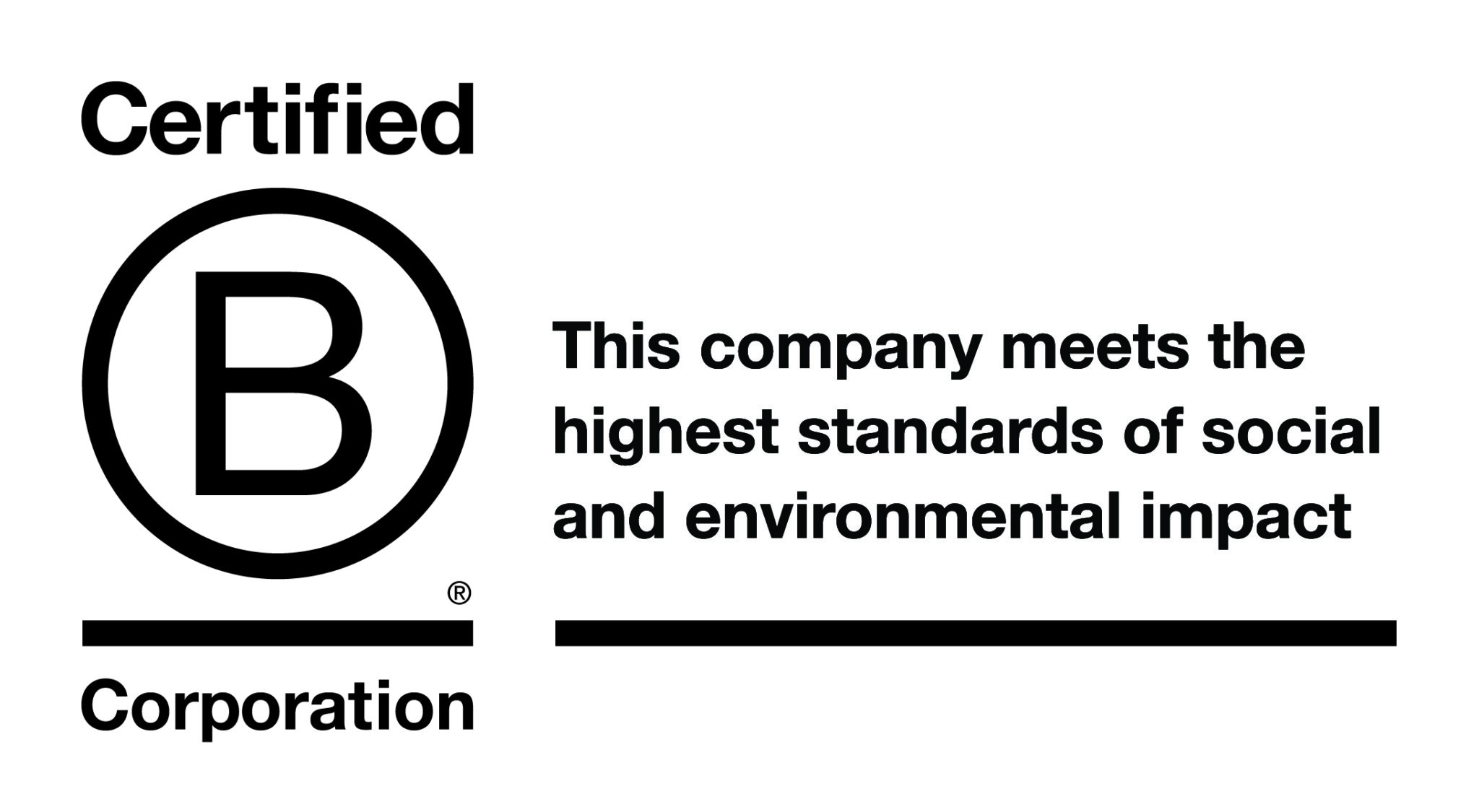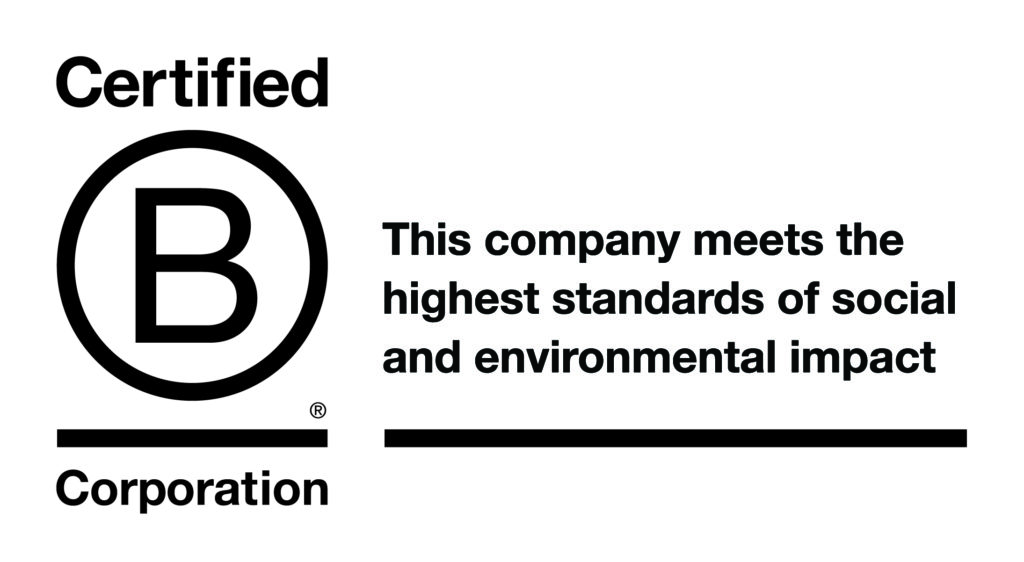 Becoming a Certified B Corp
Becoming a Certified B Corp is not easy. To qualify, we took the B Impact assessment, answering hundreds of questions to evaluate our business's impact. This can take as little as three hours for a small company or a business like ours, up to a couple of months.
The nonprofit B Lab, which administers the assessment, requires legal documents and verification to prove that we balance purpose with profit. Brian and Chef Todd collaborated with our lawyers, accountants, and all of our vendors to gather the required information.
We needed a minimum of 80 points to certify. Once we completed the assessment, our B Impact Report–a holistic look at how our company scores across all channels–is published on the Certified B Corp Directory for public transparency. The B Corp Certification is valid for three years; we have renewed our certification twice since 2015. 
How does Crave Fishbar Qualify as a Certified B Corp?
Our B Impact Report details our strengths and provides us with a roadmap to improve our business. Here, we take a look at the five categories that define the B Corp Certification, and our contributions in each area.
We love being active members of our community, and it's here that we earn the most points. "Local involvement" and "civic engagement and giving" are the specific areas where we have the widest reach. Whether it's our time, money, or resources, we believe it's important to pay it forward.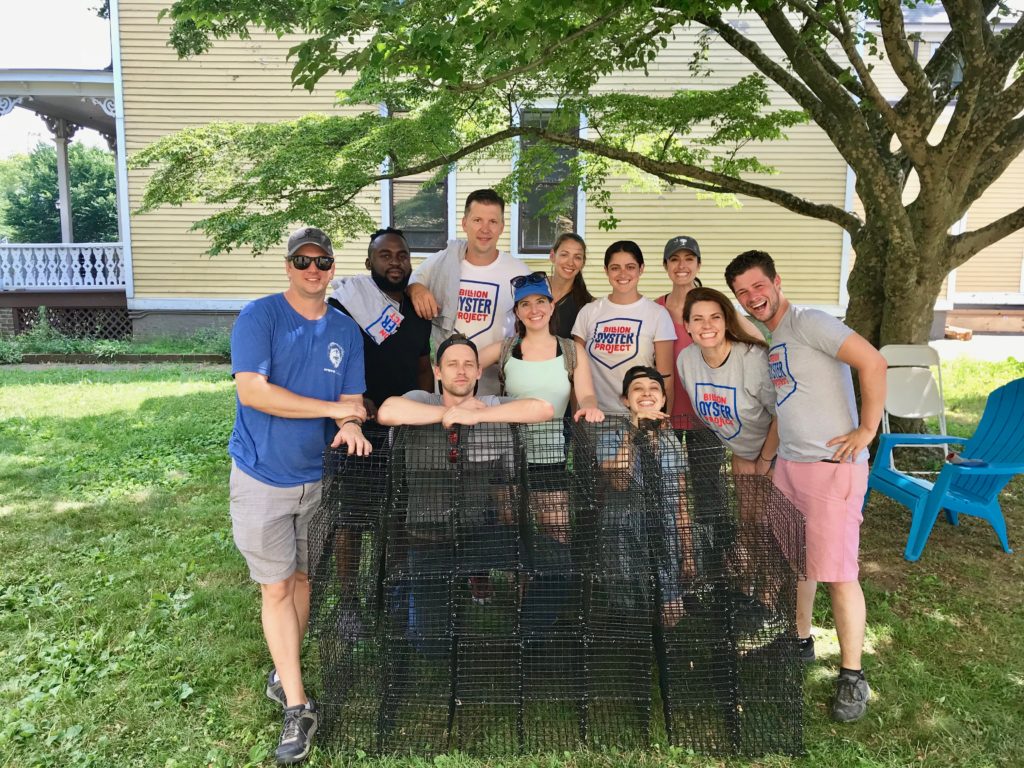 Each year, our team members volunteer with our charity partner, Billion Oyster Project. Rain or shine, we've traveled out to BOP headquarters on Governor's Island to help restore NY's oyster reefs. (Fun fact: our two restaurants have donated 18 tons of oyster shells that BOP uses in restoration!)  
For the past three years (2020 excluded because of the pandemic), we've raised over $100,000 for the National Multiple Sclerosis Society through Bike MS. We invited our families and customers to join our team. Some of us biked the 30-mile path and some of us biked the 100-mile ride, but we all came together to raise thousands of dollars for a great cause.
In our kitchens, we set up a weekly food donation with charity partner Rescuing Leftover Cuisine. As often as we can, we package extra food to feed New Yorkers in need.
We also consider our business-to-business transactions. Our vendors, including the local fishing and shellfish companies who supply us with high-quality products, are an important part of our community. We're committed to doing business with other businesses that have ethical practices in place. Together, we make each other stronger.
Customers
This category isn't looking for premium products, but rather ways that businesses can solve social problems or serve an underserved community with their products or services. We know this is important. As a restaurant, it's a challenge to fulfill this mission through our customers, so we've worked hard to make sure our community service and charitable giving are significant. 
Governance
Brian and Chef Todd founded Crave Fishbar with a core environmental mission: to prioritize sustainability and positively impact our local waters and community. The governance category assesses our mission and the ways that we uphold it. We consider the environmental impact of our choices and have updated our legal documentation to preserve our core mission–even if our ownership were to change, our ethics will remain the same.
As a restaurant, what we do within our industry also matters. This means taking the lead on sustainable seafood and transparency. When we partnered with the Monterey Bay Aquarium's Seafood Watch program–a global leader in ocean sustainability–we became NYC's first 100% sustainable seafood restaurant. This helped create a standard among our customers and other seafood restaurants in the city. Now, most seafood restaurants partner with the Monterey Bay Aquarium or other sustainability leaders like the Marine Stewardship Council.
Environment
Sustainability is our founding principle, and this goes beyond seafood. To make sure our carbon footprint is small, we examine the details of our business: using reclaimed materials in the construction of our restaurants, eco-friendly equipment, and takeout packaging, as well as educating our community on the importance of sustainability.
Workers
Our team is everything. To help our workers balance the mental and physical demands of hospitality, we created the Crave Wellness Program.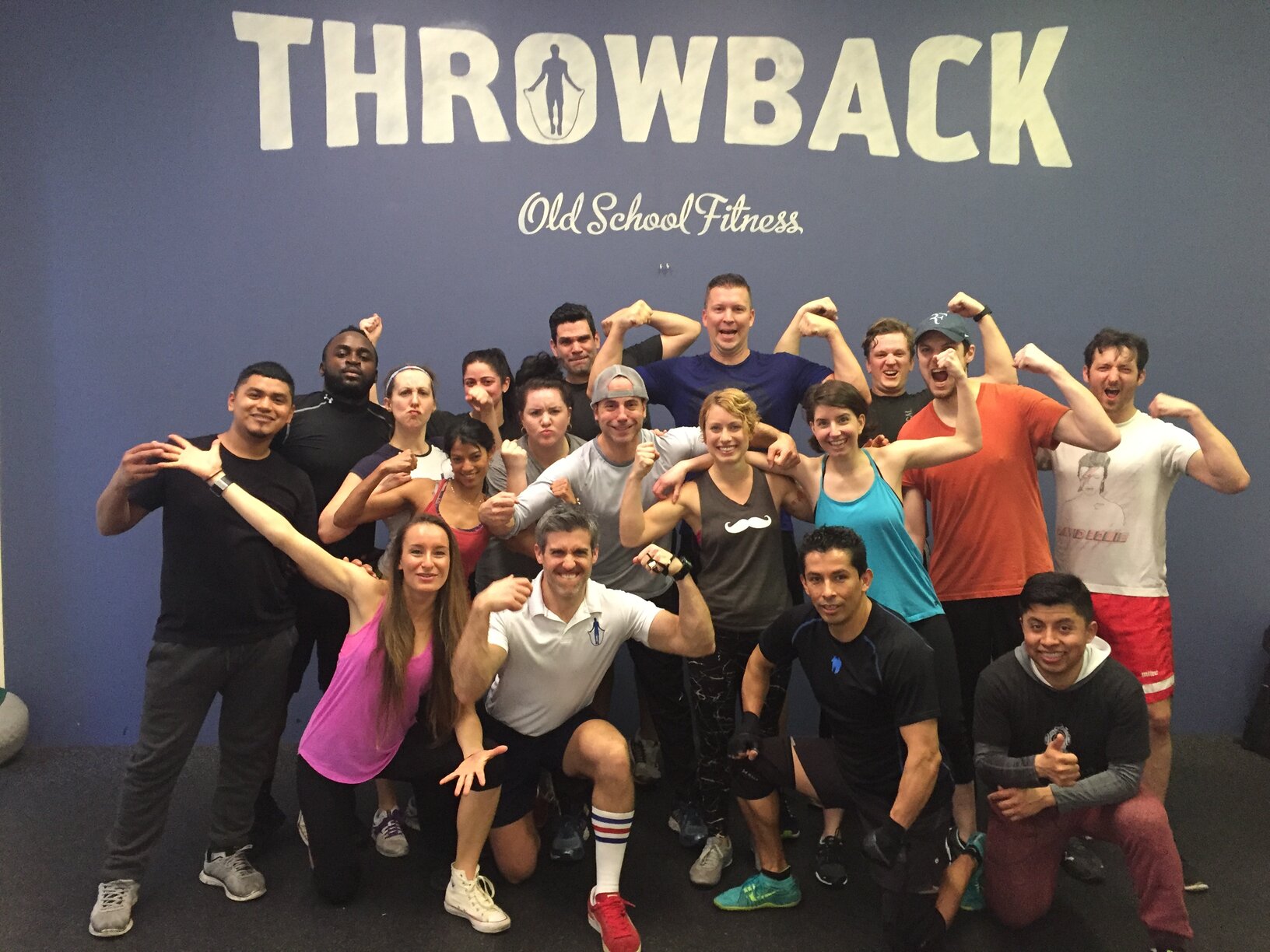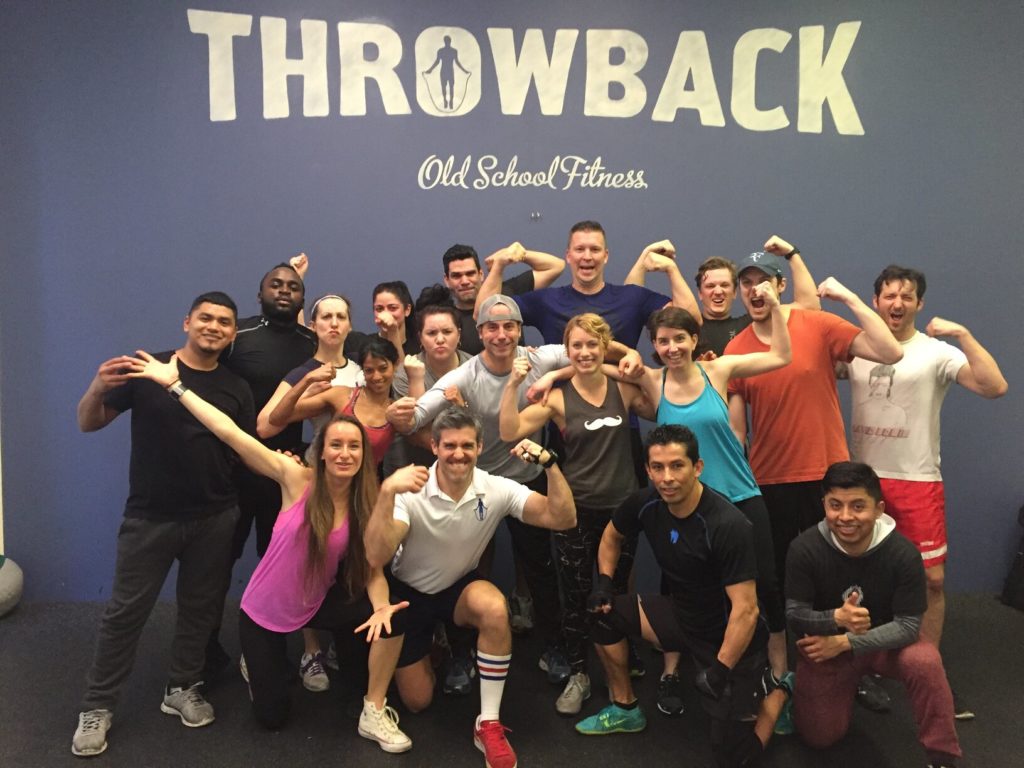 Wellness programs are a standard in the corporate world, but they aren't common among independent restaurants. Our approach to wellness included physical, mental, social, and financial aspects.
We started by hiring one of our servers, who is also a certified yoga instructor, to lead bi-weekly yoga classes. We attended meditation workshops, community fitness classes like spin and boxing, and hosted movie nights. We also offered free financial counseling in partnership with another Certified B Corp, Spring Bank. "It turned out to be a big success," Brian says, "And, I think, a lot of fun for our employees."
In addition to our wellness program, we foster a safe working environment with open lines of communication between staff and management, flexible scheduling, and inclusive hiring practices. 
Brian also believes that being a Certified B Corp attracts great talent to our team. "I think it says a lot about us as an employer. If you're looking to work in hospitality, and you're weighing a decision between a restaurant that is a Certified B Corp and one that's not, I think we have the upper hand based on us being a B Corp."
We've been lucky to work with so many wonderful employees over the years. Fulfilling our mission wouldn't be possible without the great people who work hard to make it happen.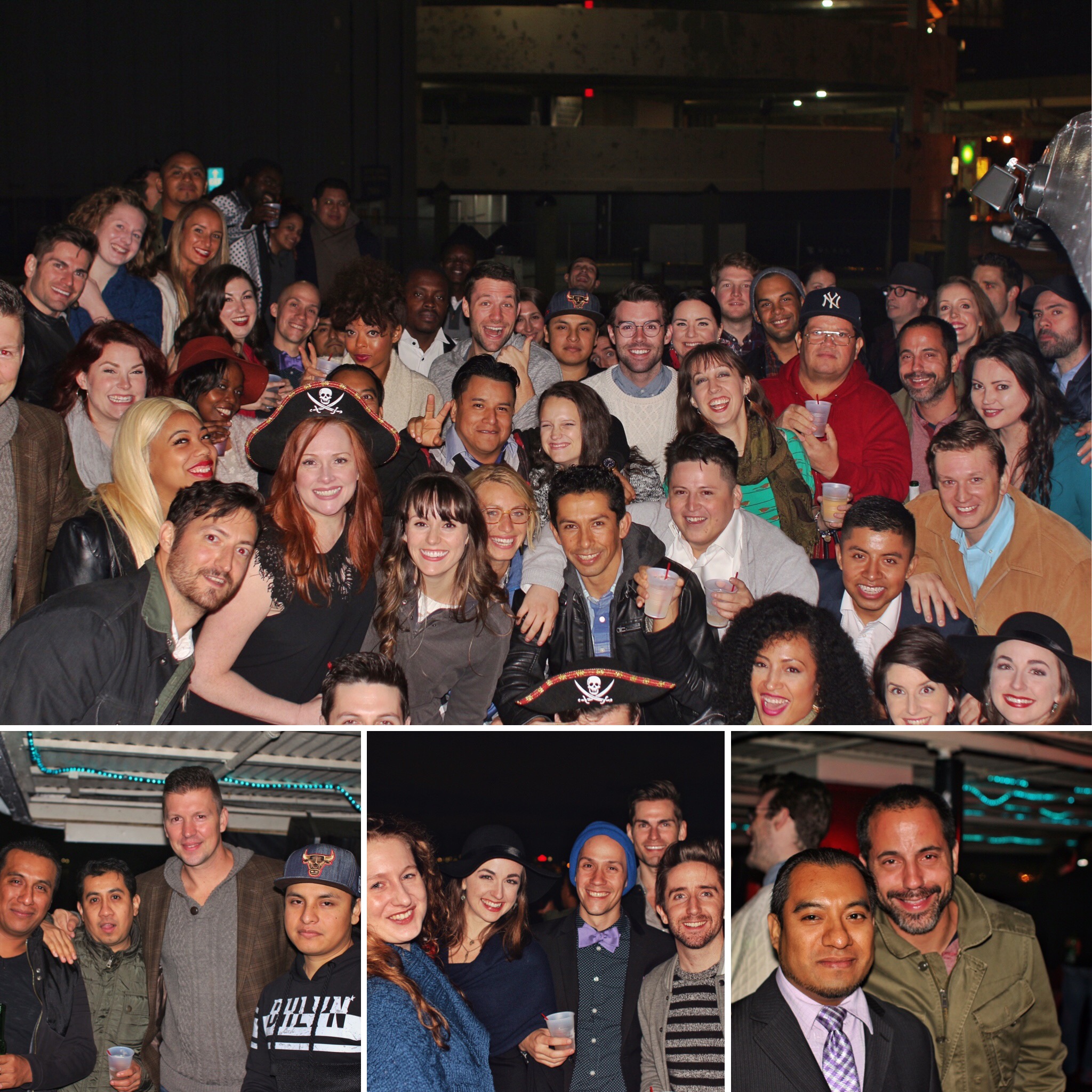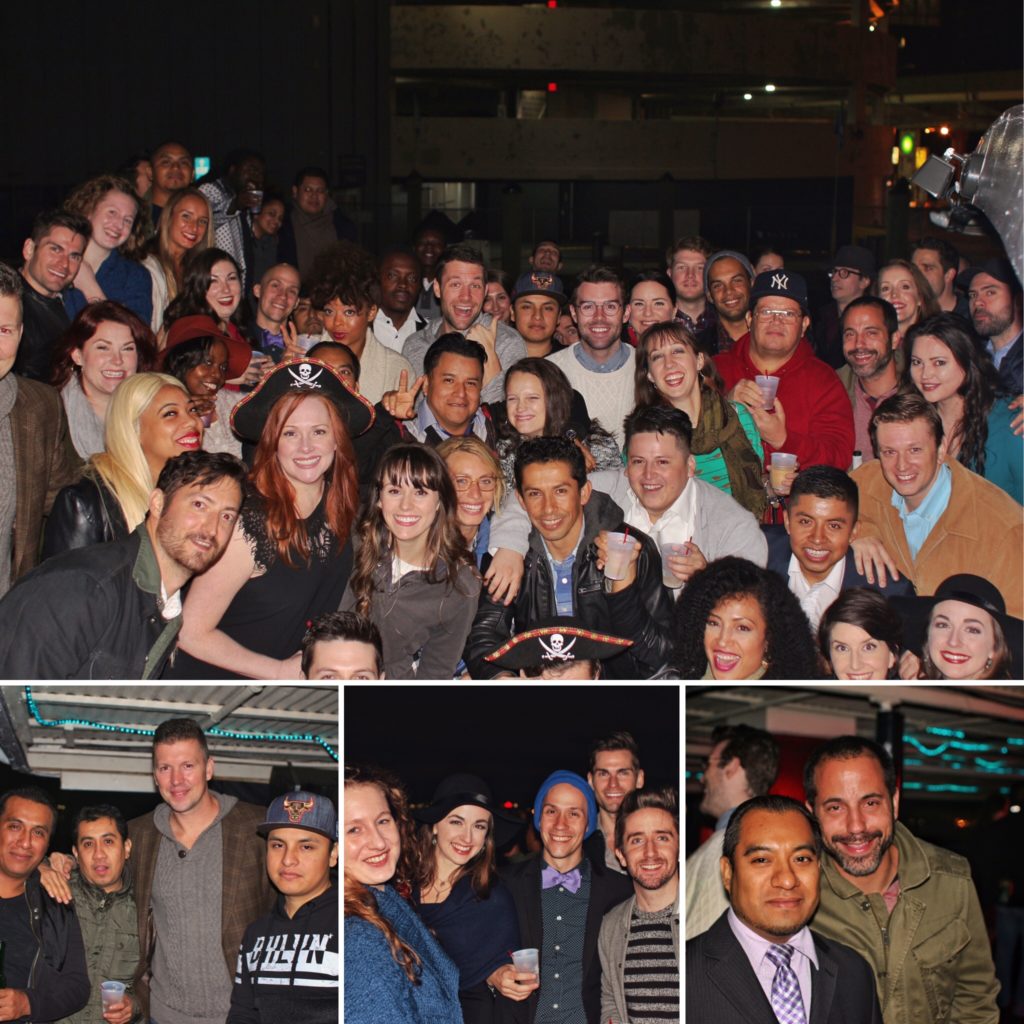 The Advantage of Being A Certified B Corp
Attracting great employees and earning consumer trust are just two of the advantages of the B Corp Certification. Connecting within the B Corp community has also proven to be invaluable.
During the pandemic, when the federal government introduced the Paycheck Protection Program, Spring Bank helped us secure funding. Accessing PPP helped save our business after a six-month shutdown, all thanks to the relationship we've built through the B Corp community.
"Networking with other B Corps is very powerful," Brian says. When value-driven businesses come together, we're able to help each other create a better future for the world. 
Why Aren't Many Restaurants Certified B Corps?
When we first certified in 2015, we were only one of a few restaurants worldwide to pass the assessment. Today, there are 31 Certified B Corp restaurants in the world. Four (including us) are in New York City. Certifying is a feat for any business, but it's particularly challenging for restaurants.
Hospitality offers a wide range of entry-level jobs that don't require formal education, but this often means lower wages, fewer perks, and a workforce made up of people who aren't choosing the industry as a career.
"I think it's harder for restaurants because, for the most part, they're run by mom-and-pop owners and we work off of very small margins," Brian says. In New York City, 80% of restaurants have fewer than twenty employees. For these small businesses—pandemic aside—it's nearly impossible to afford employee benefits on top of operational costs. "When you're not offering benefits," Brian says, "it's very hard for you to get the points that you need, based on the assessment."
Ultimately, it comes down to ownership and top management to take on the challenges of the hospitality industry. With restaurants accounting for 1 of every 12 private-sector jobs in New York City (2019), the industry has a chance to improve the lives of many workers.
"There's a lot of inequality, there's a lot of discriminatory practices in restaurants, and I think that the restaurant world needs more B Corps and more leadership that's not just concerned about the bottom line but also concerned about their impact on the environment, the local community, and their employees. Because I definitely do believe that we would have a stronger workforce and would have more people choosing this as a career if we had more restaurants that cared that much," Brian says.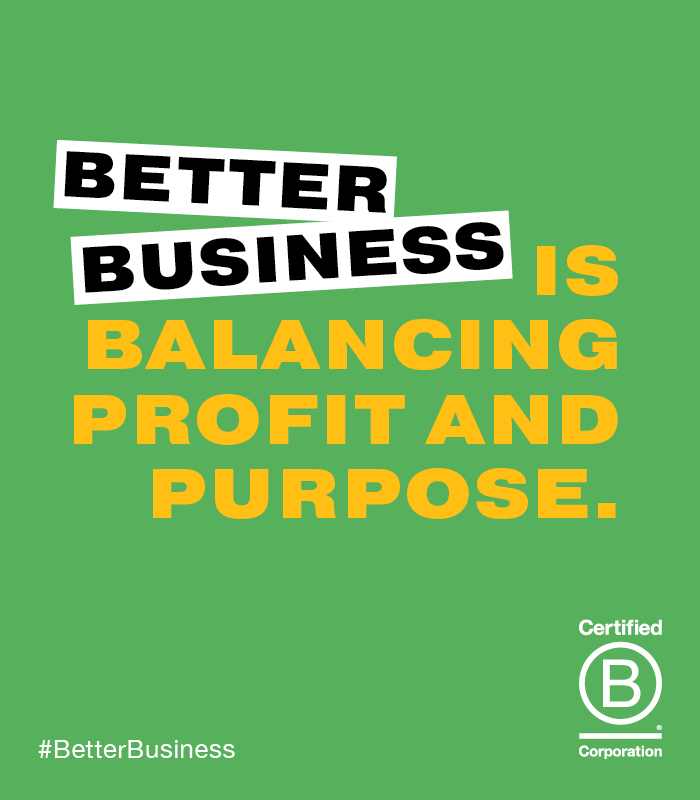 —
We hope this helps explain why being a Certified B Corp is so meaningful. Still curious about the Certified B Corp community? Reach out any time, we're always happy to talk about using business to create a better future for all.
Join us for #Oystergram Happy Hour and Dinner
Crave Fishbar Midtown
Wednesday – Sunday
4 – 10pm