Barramundi's full flavor pairs perfectly with the miso glaze and chile oil drizzle. The dish has been a best-selling entree on the menu at Crave Fishbar for years. Now, you can make it home. Chef Todd adapts his recipe for the home kitchen, pairing the fish and fresh asparagus on a sheet tray for easy roasting.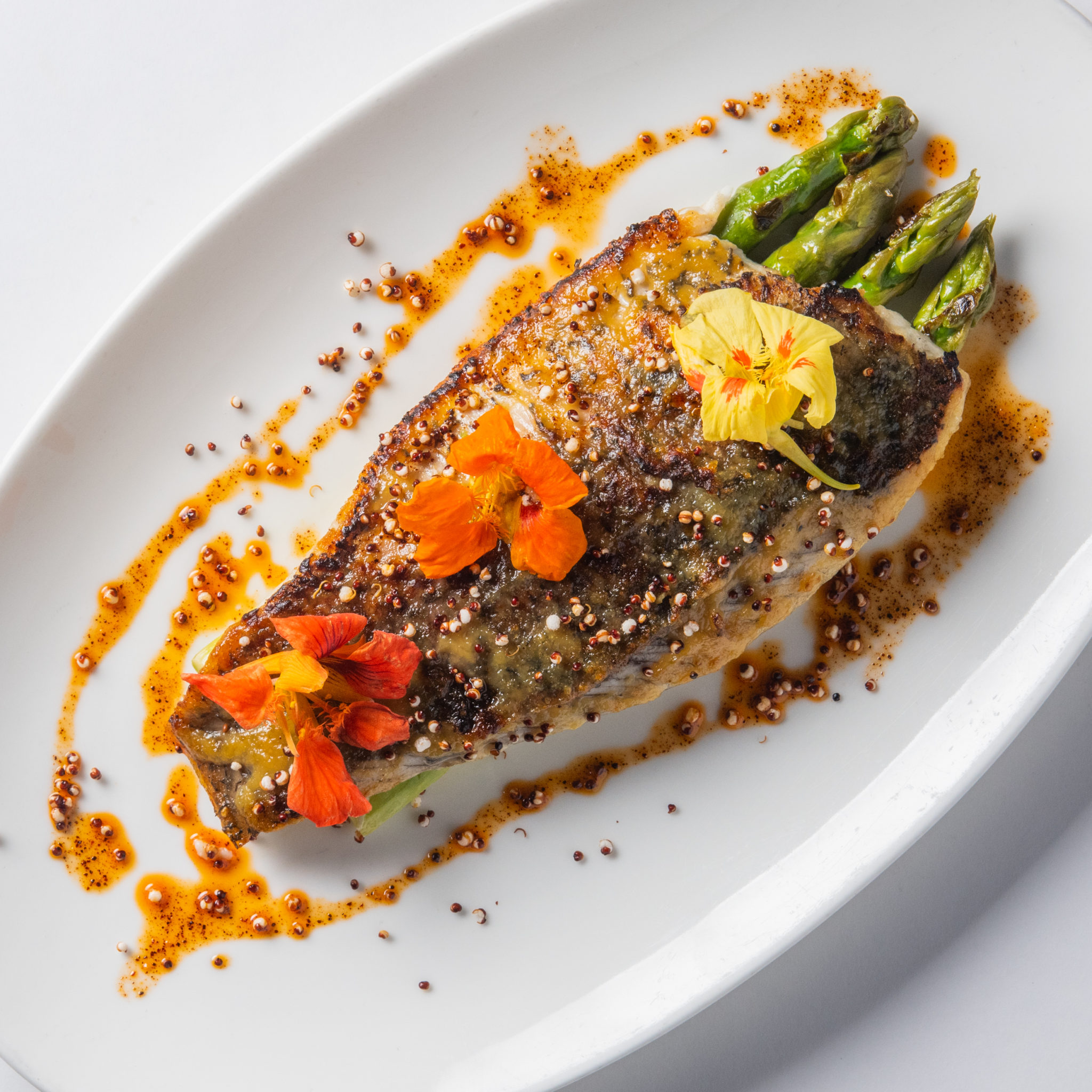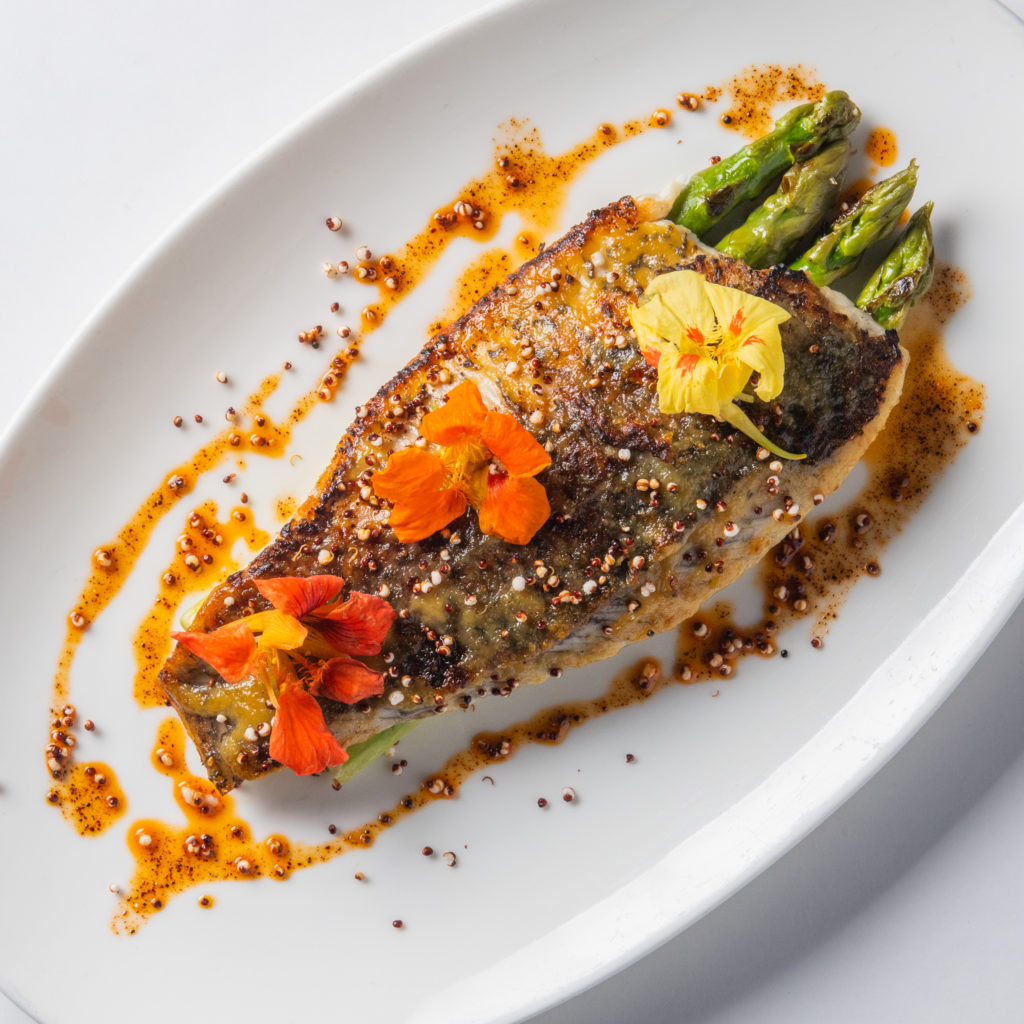 Ingredients
4 pieces of barramundi
2 bunches of jumbo asparagus
extra virgin olive oil
1 package of white miso 500 grams
1/3 Cup of Shaoxing cooking wine
1/2 Cup of honey
1/8 Cup of dried chipotle peppers
1/2 Cup of canola oil
1/2 teaspoon of kosher salt
Method
Oven
Set your toaster or oven to broil. Make sure the rack is about six inches from the heat source.
Miso Glaze
Blend the miso, Shaoxing cooking wine, and honey together in a mixing bowl with a whisk. Set aside.
Chipotle Oil
Add the dried chipotle peppers, canola oil and kosher salt together in a blender. Run on high for about a minute.
Asparagus
Trim the asparagus. Season with olive oil and salt.
The Main Event
Line a baking sheet with aluminum foil. Spread some of the miso glaze on the baking sheet. Place the barramundi over the glaze, and brush the top of the fillet with olive oil. In a single layer, place the seasoned asparagus next to the fish. Place the pan in the broiler. After ten minutes, remove the sheet tray and brush the tops of the barramundi with the miso glaze. Return the tray to the oven for about another 2 minutes. 
To Plate
Start by putting the asparagus at the center of the plate, aligning the vegetable as a bed for the fish. Place the barramundi on top and spoon on the chipotle oil to taste. Garnish with fresh herbs of your choice