As an ambassador for the Seafood Nutrition Partnership, Chef Todd helps the nonprofit raise awareness about the health benefits of seafood. We've worked together over the years to promote a healthy, seafood-inclusive diet for our community. When SNP reached out requesting a simple, nutritious crab recipe, Chef Todd shared his take on this classic dish.
Bonus: we've also included Chef Todd's easy homemade remoulade to finish off the dish.
Total time: 30 minutes or less
Ingredients:
Group A
1 pound of fresh, sustainable Jonah or red crab meat
¼ cup of remoulade
1 cup of Rice Krispies cereal
2 tablespoons of fresh finely cut chive
1 tablespoon of salt
1 tablespoon of McCormick Old Bay seasoning
Group B
1 cup of finely cut frisée
2 tablespoons of fresh tarragon leaves
Group C
1 tablespoon of red wine vinegar
3 tablespoons of extra virgin olive oil
1 pinch of salt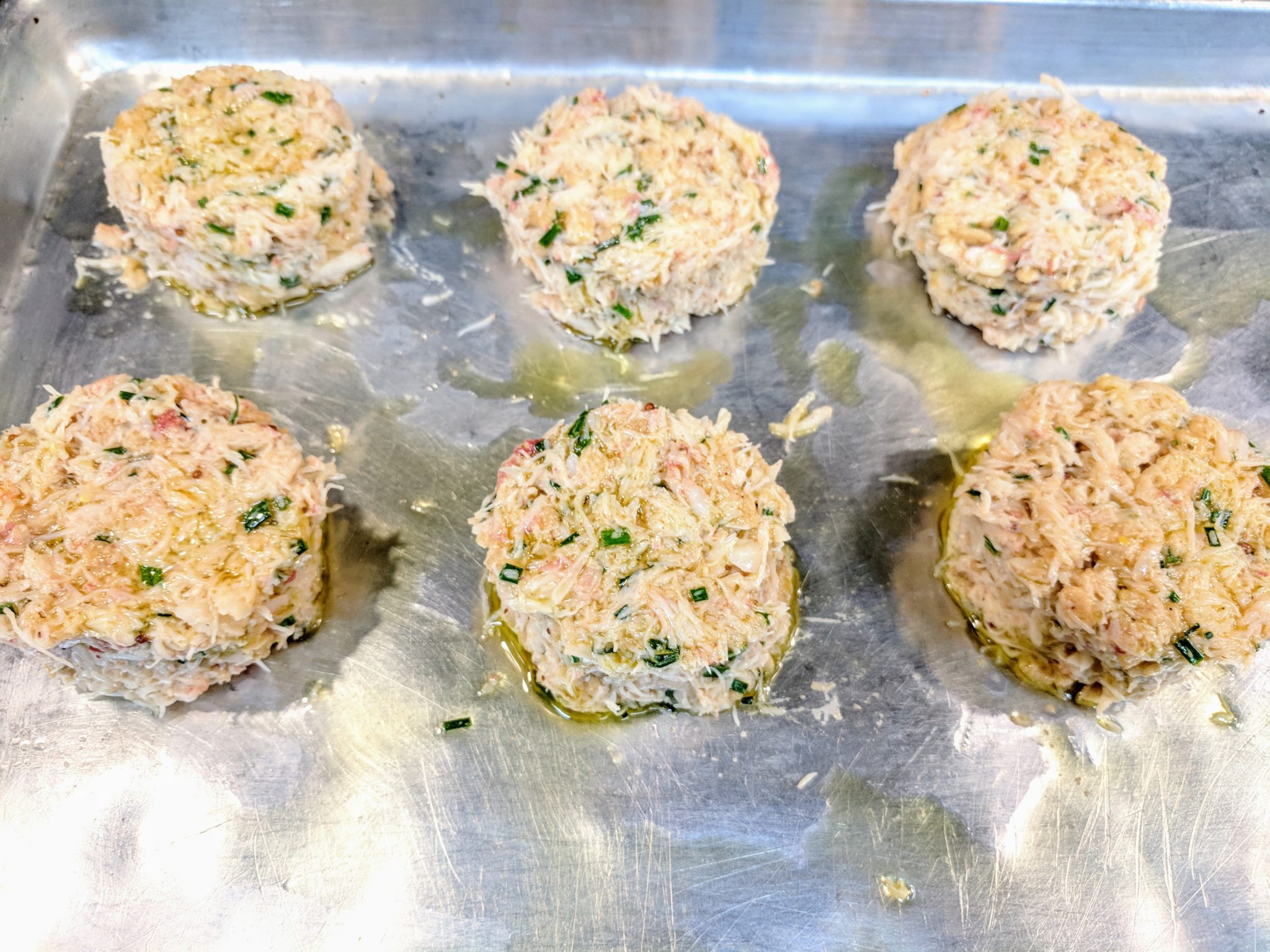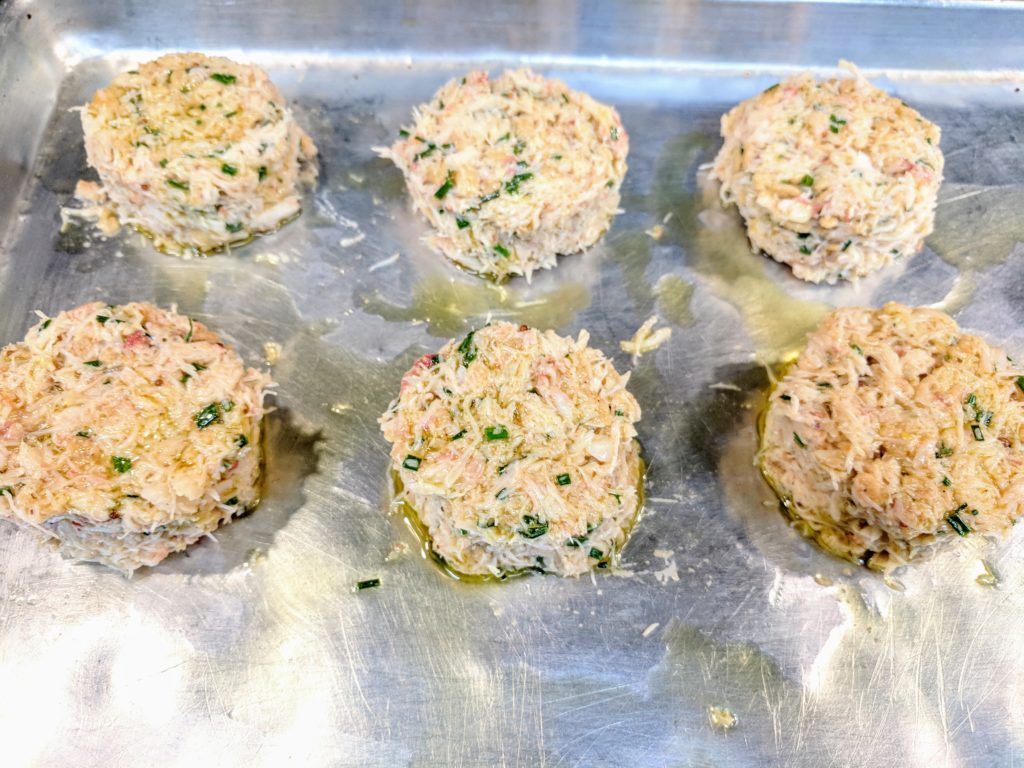 How to Make Crab Cake?
Step 1
Mix the ingredients from Group A in a mixing bowl, and the ingredients from Group B in a separate mixing bowl. Combine the ingredients from Group C into a small container. Seal and shake to mix together.
Step 2
Lightly oil a baking tray for the crab cakes. Using a ¼ cup tool, scoop the crab mixture into individual portions and line them on the tray. Leave space between each portion. Place the crab cakes six inches under the broiler until the tops brown. Once the tops are golden brown, gently flip the crab cakes and return them to the broiler. Brown evenly on both sides.
Step 3
On a plate, dress the frisée with vinaigrette to taste. Spoon some of the remoulade onto the plate, and place the crab cakes on top of the remoulade. Dress the crab cakes with frisée greens.
Homemade Remoulade:
Group A
4 egg yolks
1 lemon, juiced
2 teaspoons of dijon mustard
1 clove of garlic
1 tablespoon of kosher salt
¼ cup of water
Group B
2 cups of canola oil
Group C
4 teaspoons of grain mustard
Method:
Place all ingredients from Group A into a food processor. While running, drizzle in the canola oil from Group B at a slow and steady pace. Once combined, add the grain mustard from Group C and pulse until blended.