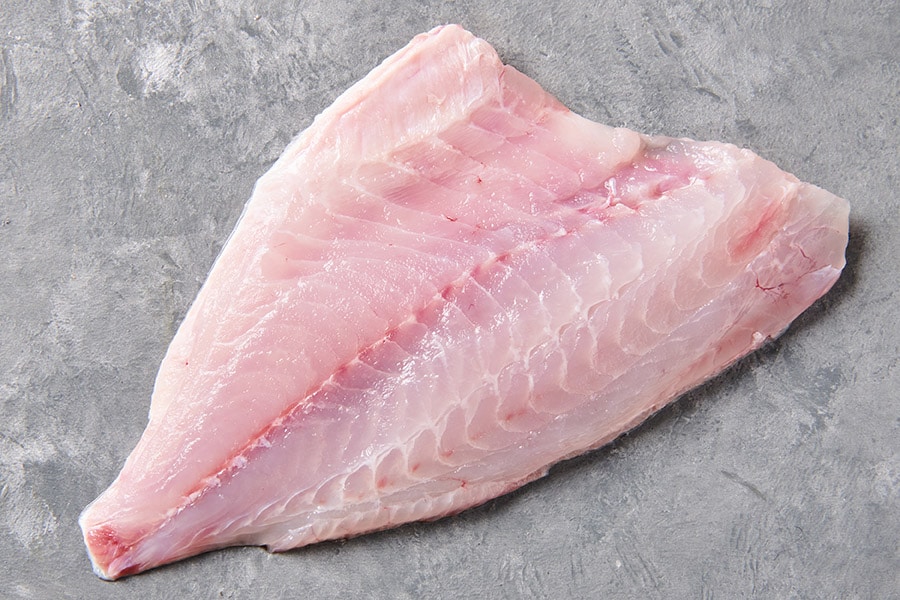 There's plenty of porgy in the sea, literally speaking. The fish is so commonplace on the eastern coast that, for most of its history, no chef would take it seriously. Chef Todd explains that, years ago, "There was such a poor association with porgy that restaurants were not using it," he says. "And because locally, there was an abundance of it, it was something that someone could go out and fish for. It just didn't feel special enough to have on a restaurant menu."
Porgy is local throughout New England, all the way down to Florida. Despite having many other names—scup, sea bream, ironsides, maiden—it was better known as bycatch or a "trash fish." They're slow swimmers, easy to catch. This means that fishermen are likely to hook porgy instead of the more marketable species like fluke and bass. This kind of bycatch offers a valuable role in sustainable seafood–if more people eat the populous porgy, the stocks of other wild-caught favorites will have a chance to increase.
As the global understanding of sustainability evolved, chefs like Todd began diversifying their menus to promote underutilized species. Chef Todd first plated porgy at South Edison, his former Montauk seafood shack. "It felt special to be using a fish that was just out of water," he says. "And when you give it a chance, it's delicious. Why would we not like a round fish that eats just like snapper?" 
With a large flake and a sweet, subtle flavor, porgy can be prepared as ceviche, filleted and broiled, or cooked whole. "I tend to treat porgy as I would a snapper filet," Chef Todd says, "so my favorite cook method would be to pan roast skin side down to crisp the skin." We've served it as a poke and other fun preparations throughout the seasons at Crave Fishbar. 
Chef Todd has since gone on the record with Food Republic to clear up porgy's bad rap
. 
Porgy is a Seafood Watch "Good Alternative".
 Ours is always wild-caught in local waters, either by handline or landing as bycatch. Because of their small size, porgy is often served as a whole fish. They're bony fish and tricky to fillet, but don't worry, we'll do the work for you–our porgy is cleaned, filleted, and like all of our fish, ready to be cooked on arrival. When you try it, you might forget about all those other fish.
Wild-Caught
Also Known As: Sea bream, scup, ironsides, maiden
Catch Region: Montauk, NY
Catch Method: Line caught, bycatch
Seasonality: Porgy is harvested in the local New York area during the summer and the mid-Atlantic during the winter
Flavor Profile: Mild, sweet flavor
Texture Profile: Large flake
Monterey Bay Aquarium Seafood Watch Rating: Good Alternative/ Yellow
Recommended Preparation: Pan roast, raw preparations like poke and sashimi
Substitute: Red Snapper